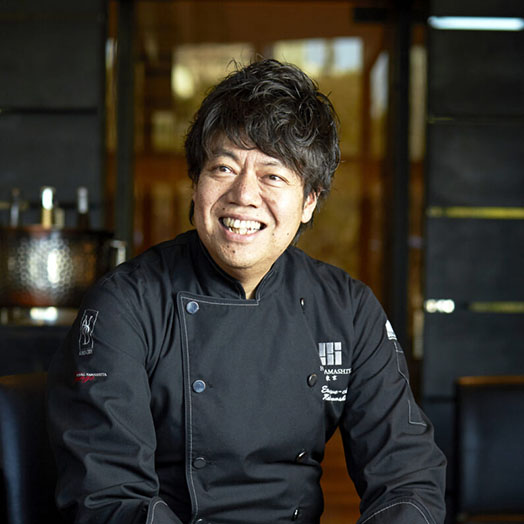 HAL YAMASHITA (山下春幸)
CHEF HAL YAMASHITA
Executive chef and owner of HAL YAMASHITA.
Born in Ashiya, Kobe in 1969.
HAL's sense of taste has influenced and developed in Kobe where he grew up.
Since he has traveled and learned in many other countries, different cultures and culinary styles
have let him develop his own fusion style of cooking.
AWARD
2016
Singapore Tatler Restaurant Awards


"Singapore's Best Restaurant" for Syun

2015
G Restaurant Awards


"Best New Restaurant (Asian)" " Award of Excellent "

2007
Zagat Survey


"Kobe's 5 Best Chefs"

2003
Nikkei Restaurant Menu Grand Prix


"5 Best Chefs in Japan"

2002
Nikkei Restaurant Menu Grand Prix


"100 Best Chefs in Japan"